8 THINGS…
1. THERE IS MORE TO LIFE THAN VALENTINE'S DAY
I repeat! THERE IS MORE TO LIFE THAN VALENTINE'S DAY. Your worth, your beauty, your value, and people's love for you is not determined in one single day. Valentine's day is a day that the world perceives as the day of "love." But we must really ask ourselves, is it really about love? Or is about show? Is about who can get the most expensive gifts? Who can post the cutest pictures on social media and get the most likes? The bible tells us what love is in 1 Corinthians 13. "Love is patient, love is kind, love is not puffed up, love does not envy. Love keeps no record of wrong. Love endures all things." My friend, please do not get caught up in the hype of this day. Because that's what a lot of it is…. "unnecessary hype." The devil wants you to grow bitter, to grow feelings of loneliness and ultimately feel inadequate because you are single. Do not let the devil get the best of you on this day! Valentine's day should not be a day you loathe and it shouldn't be a day you dread. It should be a wonderful day because you got to experience the amazing love of Christ once again! It's just one day, and it's ok. Hold your head up high and be confident in who you are and where God has you in your life. Even if you have yet to meet that special someone, you are still loved and beautiful beyond measure. Remember your life is SO much more than "Valentine's Day!"
"Finally, brothers and sisters, whatever is true, whatever is noble, whatever is right, whatever is pure, whatever is lovely, whatever is admirable, if anything is excellent or praiseworthy, think about such things." -Philippians 4:8
2. YOU ARE BEAUTIFUL YOU ARE LOVED YOU AND YOU ARE VALUED
Please hear and feel my heart as I type this. You are so precious and beautiful beyond measure. You are valued and treasured because you are a beautiful creation by God Himself. He loves you so much! Your worth and value is found in and through Him. So on this day, do not forget your worth and forget how precious you are to God. There's no need to become depressed, sad, or lonely because you are loved by the King of Kings! He absolutely adores you and continuously and actively pursues you with His never ending love. God is the biggest pursuer of your heart! He is relentless in His attempts to show you how much He loves you. He loves you so much that He was willing to allow His one and only Son to die for you. Wow! Do you know how amazing that is? He wants you to always remember that, it is in Him that you find true love and peace within. He wants you to trust Him with your heart, your life, and your love story. He wants you to never forget how beautiful, valuable, and loved you are by Him. Even if on today the world tries to implant feelings of discontentment, loneliness, inadequacy…run to the safety of His loving arms and allow Him to remind you of how important and loved you truly are!
"For you created my inmost being; you knit me together in my mother's womb. I praise you because I am fearfully and wonderfully made; your works are wonderful, I know that full well." -Psalm 139: 13-14
3. THERE IS NOTHING WRONG WITH BEING SINGLE
Sometimes I wish I could walk around with a big banner that says this. Lol Today society feeds us deliberate and subliminal messages that promote singleness as some form of inadequacy. For the record, "It is NOT a crime to be single!" And just because you are single does not mean something is wrong with you. People treat it as if it's some deadly disease and if you're still single, your whole life is over. (TOTALLY NOT TRUE lol) There is so much beauty in singleness. It's beyond description just how much beauty singleness can produce. Singleness is a time of self-discovery, character development, friendship and relational growth, and ultimately a time to expound and grow within your relationship with God. What more can you ask for? Stop trying to rush out of your season of singleness.  There is so much God wants to show you and teach you during this time. Why is it that the world promotes marriage as a safe haven, a cure for discontentment, and the answer to all your problems? This is far from the truth! If we cannot learn to be content with God in our single state, then what makes us think we will learn to be content with God in our married state? It's not going to happen. That's why SO many marriages fail nowadays because people create a false perception of marriage and create unrealistic expectations of their spouses. Please don't get me wrong. Marriage is an absolutely beautiful institution created by God himself. There is so much joy, peace, and love that marriage produces. However, marriage is not a fairytale and having a husband will not solve all of your problems. Embrace your season of singleness. Do not let Valentine's day cause you to think that singleness is a negative thing. Know your worth. Enjoy your Valentine's day spending time with you, yourself, and God. Enjoy bathing in His presence and allow His love to pour into you and overfill you.
"An unmarried man is concerned about the Lord's affairs, how he can please the Lord." -1 Corinthians 7:32
4. DO NOT ACT OUT OF DESPERATION ON VALENTINE'S DAY
A real man goes after what he wants and most importantly what he needs. If a man wants you he WILL go after you. No questions about it. Ladies NEVER and I repeat never chase after a man! That's not your role. God created the man to be the pursuer no the pursuee. The bible says, "He who finds a wife finds a good thing." If you're constantly chasing a man, that's code language for… "HE DOES NOT WANT YOU." You buying him nice gifts, constantly blowing up his phone, or being his personal doormat will NOT change that. Do not be desperate…especially just because it's Valentine's day. Loneliness is NOT a valid excuse to be desperate. I want you to remember these words and hold them near and dear to your heart… "Just because a particular man does not want you does NOT mean there is something wrong with you!" You are beautiful! Know your worth and never ever let no lil ol' man cause you to forget that. Your worth is found in Christ not in if some "man" wants you or not. Desperation is an unattractive trait and a SUPER turn off for any male. True desperation can only be appreciated in the eternal realm and with an eternal being…which is God. God wants us to be desperate for Him and ONLY Him, not some human being. So there is no need to act out of desperation on Valentine's Day. It is ok not to have a so called, "Valentine." Be content in the season God has you in and enjoy bathing in every glorious moment with the Lord. His love is all you need and is always available to you.
"I have learned to be content whatever the circumstances." -Philippians 4:11
5. SOMEONE'S LOVE FOR YOU IS NOT DETERMINED BY ONE DAY
Love in its truest sense is not something that is determined in just one instance. Love is a continual action. Love perpetuates.  It's important for you to realize that Valentine's day is not the determining factor of someone's love for you. Love is not determined by the amount of gifts someone gives or does not give you. Love is not just about buying flowers, chocolates, balloons, and stuffed animals. Love is so much more than that! Love is sacrificial. Love is long suffering. Love is kind. Love is never puffed up. Love is selfless. It's so important for us to constantly see things through spiritual eyes. We must look past the worldy fluff and see things for what they really are. The devil has taken a day that is supposed to represent "love" and has perverted it to represent and promote the total opposite. If no one gets you anything for Valentine's day how will react? Will you be upset? Will you be angry? Will you be jealous of everyone else who has gifts and is sharing it with their significant other? Or will you be unbothered? Content? Satisfied with the presence of God alone? Love doesn't keep tabs on what someone does and does not do. Love just loves. So on this day, realize that someone's love for you is not determined by what they do on Valentine's day. True love, loves 365, 24/7. It doesn't have to wait for "one day" to show itself. Whether you get 1,000 gifts or no gifts, it all really doesn't matter. Someone's love for you and most importantly God's love for you goes past Valentine's day.
"Dear children, let us not love with words or speech but with actions and in truth."-1 John 3:18
6. DO NOT THROW A PITY PARTY THROW A PRAISE PARTY
PLEASE pay close attention to what I'm about to write in these next few sentences. DO NOT THROW A PITY PARTY! Do not let the devil cause you to get all in your feelings and start wallowing in your sorrow. Throw away the big container of ice-cream, the pizza, and the cupcakes! Don't sit down and watch all those sappy romantic love movies that are going to have you all in your feelings. Stop scrolling through Instagram and Facebook  and getting all sad seeing all your friends or people you know with their "valentine." Do not even dare start looking through old pictures of you and your ex-boo or going through reading old text messages of you and his conversations. Stop reminiscing in the past. Ain't nobody got time for that! Lol But seriously don't bathe in a pity party. Turn OFF the TV. Power OFF your phone. Turn OFF the love songs. Throw away the tissue and STOP feeling sorry for yourself. You have no reason to feel sorry. God is WAY too good for that. Seriously.  Stop looking at things carnally and start seeing the beauty of things spiritually. This day is a time for you to fellowship and bathe in the presence of God. God is calling for you. He wants a relationship. He wants you. He wants to be the God of your heart and no one else. Enjoy this day with the Lord. Throw a praise party. Turn on your favorite gospel song. Open up His word and let His love letter speak to the hurt of your heart. Cry with Him. Sing with Him. Laugh With Him. Enjoy Him. Praise God on this day and praise God for this day. There's no need for a pity party when God gives you more than a million reasons to throw a praise party!
"Give thanks in all circumstances; for this is God's will for you in Christ Jesus."
7. DO NOT GO OUT WITH RANDOMS EXES OR UNGODLY MEN FOR THE SAKE OF NOT BEING LONELY
I can not stress this point enough! It is better to be alone than to be with a "random" or an ungodly man on Valentine's day. Do not let the fear of loneliness cause you to act spiritually foolish. Do NOT and I repeat… do NOT go out with some random guy just because he asked to take you out on Valentine's day. Every man does not deserve a yes. Keep your standards and wait on the Lord. A fancy date, a nice dinner, and some roses mean absolutely nothing if you're spending it with someone you know God wouldn't want you to. And please…Do NOT try to rekindle an old relationship when God clearly showed you that relationship was meant to end.  So many women make this mistake on Valentine's Day. If something is dead. Let it stay dead. Don't be tryna resurrect dead relationships for the sake of Valentine's Day. lol There is a reason God destroyed that relationship in the first place. Your EX is your EX for a reason. Don't try to flirt with that fire because it's only a matter of time before you get burned again and you will quickly be reminded as to why that relationship never worked. And do not spend this day in the company of an ungodly man. That's exactly what the devil wants. He may be nice looking, but does he have your best spiritual interest at heart? Don't get caught up because you just might slip up. A nice dinner may turn into hanging out at the house and before you know it you're caught in serious temptation. Don't let Valentine's day be an excuse to spiritually slip up just because you feel lonely and you want someone to cuddle with. Remember WHOSE YOU ARE. Protect your purity, guard your heart, and trust God with your love story. Say NO to the "randoms" and "exes" and wait on the Lord.
"Above all else, guard your heart, for everything you do flows from it." -Proverbs 4:23
8. GOD'S LOVE FOR YOU WILL ALWAYS SUPERSEDE ANY MAN'S LOVE FOR YOU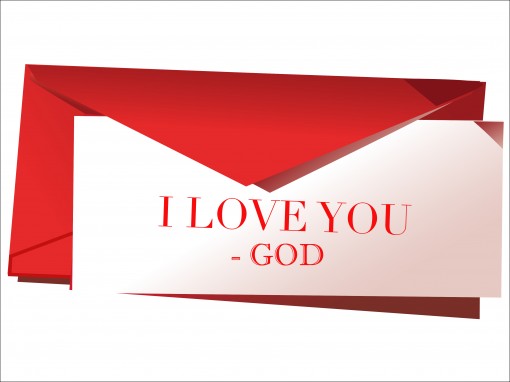 My friend…this is the most important point of them all. The love of the LORD is irreplaceable. No boyfriend, no husband, and no man's love can ever be greater than His love for you. Your true peace, you true satisfaction, and your true contentment can only be found and through Him. A man does NOT complete you. God does. So on this Valentine's Day and for every day of your life..never forget this fact. God's love is MORE THAN enough. Don't chase after a man's love and a man's affection, when you have a God who actively and consistently pursues your heart every second of everyday. You are SO precious to Him. God wants to bless you, protect you, and love you. Let Him and stop trying to search for the affections of man before accepting the affections of God. When you realize that God is enough, it is then that true peace and joy of life can be found. So stay encouraged on this day of love. Let Valentine's day cause you to run to the cross of Christ and experience the amazing love of the Son and Heavenly Father. Be encouraged my friend!
"For I am convinced that neither death nor life, neither angels nor demons, neither the present nor the future, nor any powers, neither height nor depth, nor anything else in all creation, will be able to separate us from the love of God that is in Christ Jesus our Lord." -Romans 8:38-39
With ♥
Ashley Moneet
Fearless.Faithful.Following.
"Love is patient, love is kind. It does not envy, it does not boast, it is not proud. It does not dishonor others, it is not self-seeking, it is not easily angered, it keeps no record of wrongs. Love does not delight in evil but rejoices with the truth. It always protects, always trusts, always hopes, always perseveres. Love never fails." -1 Corinthians 13:4-8